About Our Company
---
Established in 1986 and located in downtown Los Angeles, Executive Presentations is a full-service demonstrative evidence company serving the legal community.

Executive Presentations has built an industry recognized reputation as the leader in custom trial graphics, multimedia presentations, and digital trial technology support and consultation.

Other areas of expertise include forensic photography and event photography, as well as pre-trial iPad prep and case integration. The company employs a full-time staff including graphic designers, technicians, IT, and administrative support.

From concept to completion, EP takes care of all your presentation needs for all phases of trial, mock trials, mediations and arbitrations.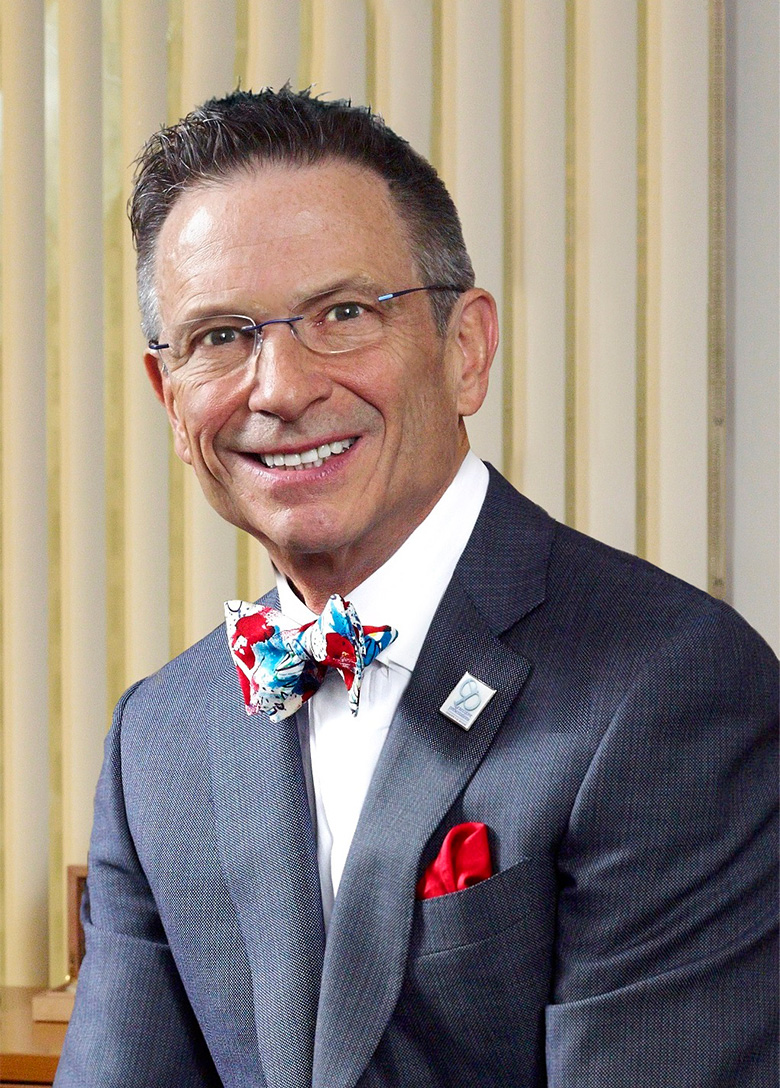 Rick Kraemer
|
President, Owner
---
Rick Kraemer is the founder and president of Executive Presentations. He holds a Bachelor's Degree in Marketing and a Master's Degree in Business and Economics. His Los Angeles-based company is acknowledged as the premier trial services firm in Southern California, providing attorneys with digital trial and multimedia trial presentations in more than 15,000 business, entertainment, labor and medical related cases.
Rick's talent for all things visual and his lively personality has led to the development of his event photography enterprise. Since then, Rick has become one of the most recognizable people in Southern California's legal community. With his iconic bow tie and camera at the ready, Rick can be seen snapping pictures at countless CAALA/CAOC events, ABOTA trips, and judges' receptions.
With SmugMug, event attendees can view and download high-resolution pictures of their favorite and most memorable moments.
Browse and enjoy!
"EP is known for making 'technology work;' that's why PS&B relies on them for every trial."

"The service has always been excellent, the input creative, and the product always very helpful at trial."